---
Medica's New President and Chief Executive Officer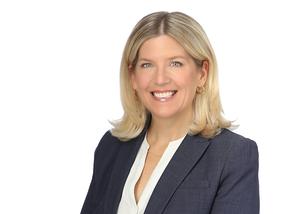 Lisa Erickson – an experienced executive with leadership roles in several national organizations in health care, retail, and consumer products – is Medica's new President and Chief Executive Officer. Medica operates in twelve states under Medica, Dean Health Plan, and Prevea360 Health Plan brands.
Erickson begins her role at a time of opportunity. As a mission-driven nonprofit health plan, Medica's focus is on continued growth and effectively serving members and employers, and her leadership will help to advance those goals.
"I'm honored for the opportunity to lead this organization that is committed to serving our community," said Erickson. "I have so much optimism for the value the Medica team can collectively bring to those we serve, which is first and foremost our members. We have a special team who is dedicated to making sure our members not only have access to high-quality affordable health care but also to ensuring they truly are cared for in tangible ways."
Please contact your Medica representative if you have any questions.
#goldencareagent
#medica